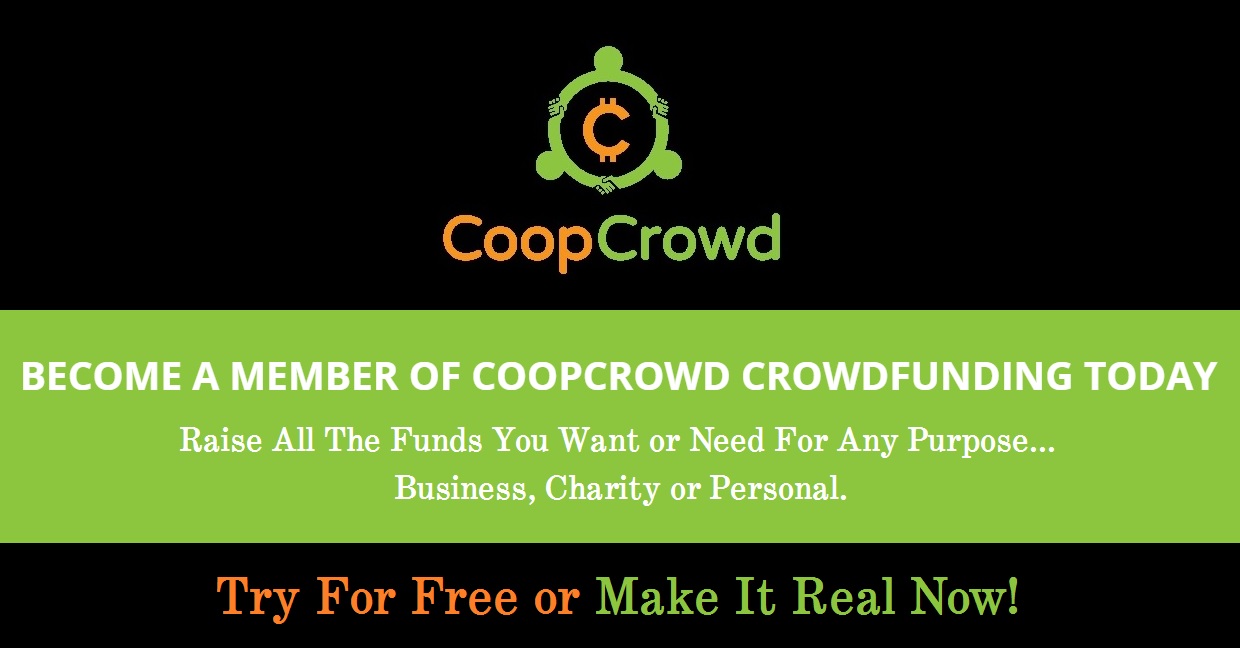 CoopCrowd has 3 subscription options and multiple ways to pay your Donation Subscription.
View the first screen shot if paying your donation subscription at the same time you register.
If you register and do not make the payment you will have a free account and you just need to login with email and password you registered with. View other screen shots below to see how to pay from inside your free account.
See the screen shots below if you are a free member and are ready to Make It Real by paying your subscription. Log into your account and click on Make It Real.
You can choose which subscription is best for you, $28, $84 or $365. We recommend the $84 subscription as it opens up 3 levels of pay in the cooperative without any requirements and we feel it gives you adequate time to build your crowd team so you never have to come out of pocket again to pay your subscription. View charts below.
The growth of your crowdfunding business depends on people seeing what you have to offer. Introduce to everyone you know and click below for advertising resources.